Completed Residential Projects
800 New Hampshire
Mixed-Use building in Downtown Lawrence featuring 55 residential units on top of the existing restaurant space located at 800 New Hampshire St., the former site of Pachamama's restaurant. The building will also have a rooftop terrace with fireplace and grill area.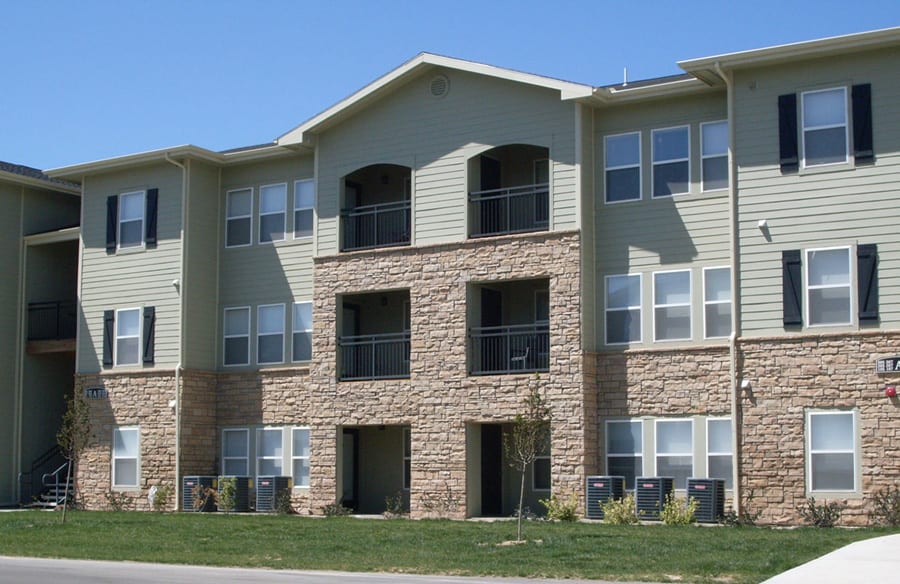 Location city state merge - Hobbs, NM
Windscape Apartments located in Hobbs, New Mexico is the finest apartment complex in Lea County. Windscape has 314 apartments with 3 different floor plans. The one bedroom is 820 square feet, the two bedroom is 980 square feet and the 3 bedroom is 1,350 square feet. Each apartment offers a laundry room with a washer and dryer, has upgraded appliances, available security systems, private patios and high speed internet connections. Windscape offers the finest amenities to their tenants, which includes a fitness center, theater room, recreational area, breakfast bar, business center and a pool.